F
inish Date: 24
th
Jan 2017
Clay Jensen finds a mysterious box addressed to him on his front porch. A box containing thirteen tapes of why Hannah Baker took her own life. Clay is one of those reasons, and he listens to find out why.
For my review of 'Thirteen Reasons Why', I've teamed up with
eStories
who kindly provided me with the audio copy of this book. e
Stories.com
is a brilliant site and audiobook service that provides customers with over 100,000 books from an endless range of genres. I
, personally
found the site so easy to navigate and
could browse through the books like my own little library and in doing this, I found an enormous pile of fiction and non-fiction reads that I could chose from. I ended up
choosing
'Thirteen Reasons Why' because well, I was recommended this book over 5 years ago. Yikes! I know. But for only $11.95 per month – which is the cheapest offer you can get – you'll have unlimited storage that lets you transfer and upload your existing library to new accounts.
Another great thing i
s
that
eStories
works on all devices of all brands which is incredibly convenient.
So I was able to listen to 'Thirteen Reasons Why from my laptop, my
Apple iPhone, and even from my dad's Samsung when I needed it.
So please go over and subscribe to this service because my experience was great and I'm sure yours will be too!
eStories is giving away
Free audiobooks trial
to all new members
. So, get your
Audiobook for free
now.
'Thirteen Reasons Why'
is the first audiobook I've ever listened to and I didn't think too much about it. But I was worried that I'd get distracted since I'm most likely going to listen to the audiobook whil
st
doing something else. If I were honest, I did zone out a couple times and had to replay small sections of the book.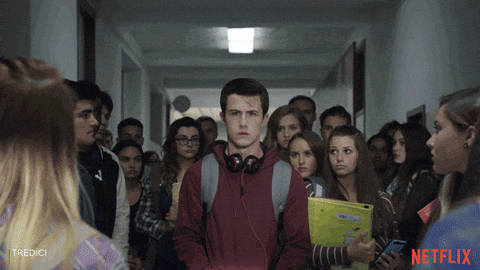 Clay seems like me: anxious, nervous and excited all at once. I felt that he was just some teenager trying to get by school, and so he
finds a box of tapes on his porch from Hannah Baker. It's a box of suicide tapes and specifically outlining thirteen reasons why Hannah killed herself. I guess from this point on it really drew me in a gave the room this heavy, eerie feeling. This may be partly due to the two narrators of the audiobook. Deborah Wiseman in particular (voices Hannah Baker) produced this haunting voice that sometimes gave me chills.
B
y the time I reached tape 2 I was hooked. I just wanted to find out who Hannah blamed and what
happened to her. I kind of knew that Clay didn't do anything wrong. But he did have some impact on Hannah and I needed to know what that was. I've experienced first-hand the consequences of seemingly small actions, so this story grasp
ed
something in me that ma
de
me come back for more.
O
verall, a heartfelt story and I'm glad that I had read this novel at this point in my life. If I had read it 5 years ago, I would have never understood the weight of what I was reading. So self-five! :)
Now I know that 'Thirteen Reasons Why' has become a Netflix series and no, I haven't started it yet. But I have no doubt that it's amazing. I was speaking to two of my
favourite
teachers about the show and they didn't know that the show was based off a novel. And funnily enough
,
they were surprised.
I hope you enjoyed this
short
review and I urge you to go have a read of it if you haven't
already
.
G
o listen to it's audiobook on
eStories
and also
sub
s
cribe
to them. Comment down below your thoughts on the book and Netflix series. You'll hear from me soon. Have a lovely day/night and remember to smile. <3
Tumblr:
bibliophileatwork.
tumblr
.com